Event Winners
Click image to enlarge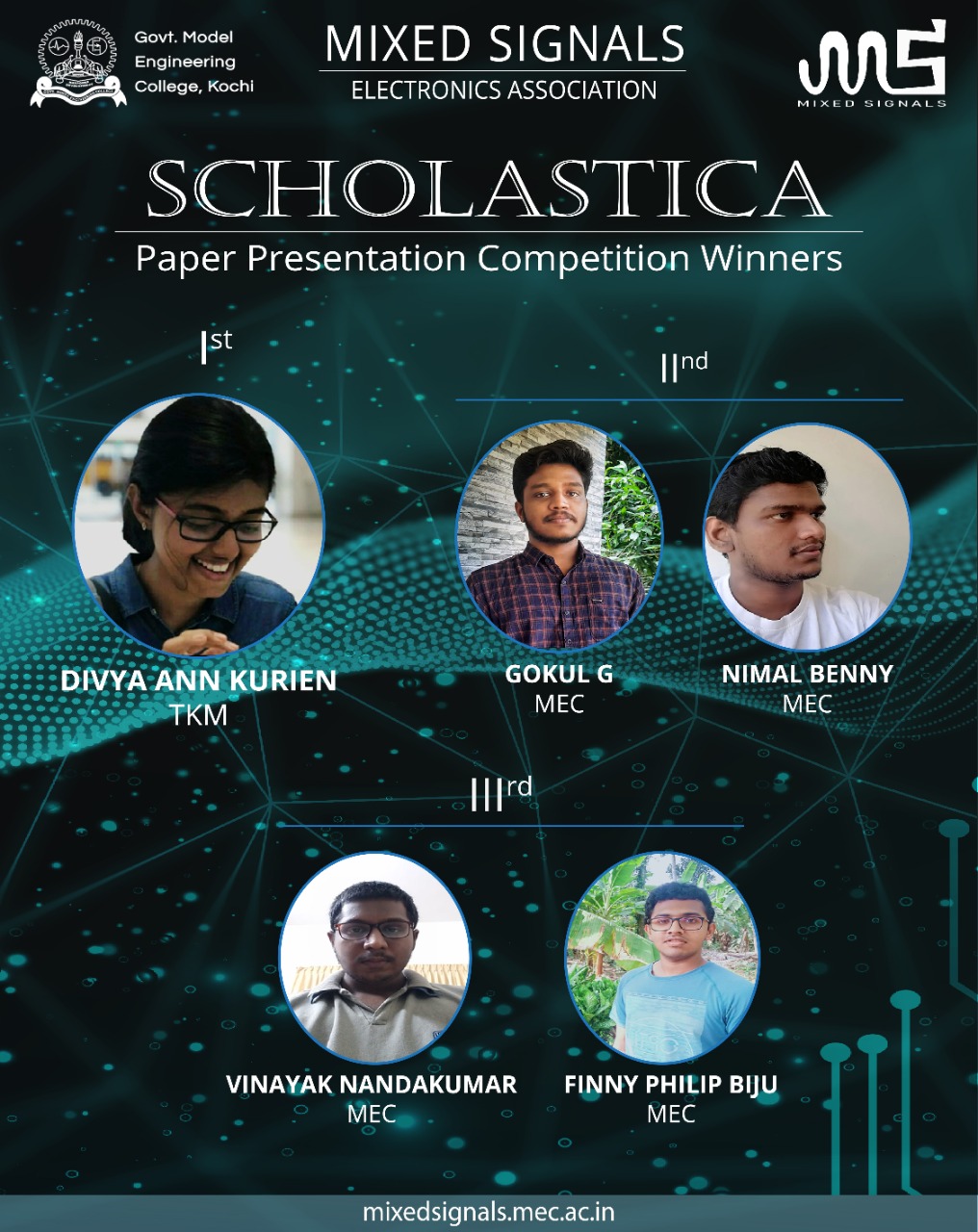 SCHOLASTICA POSTER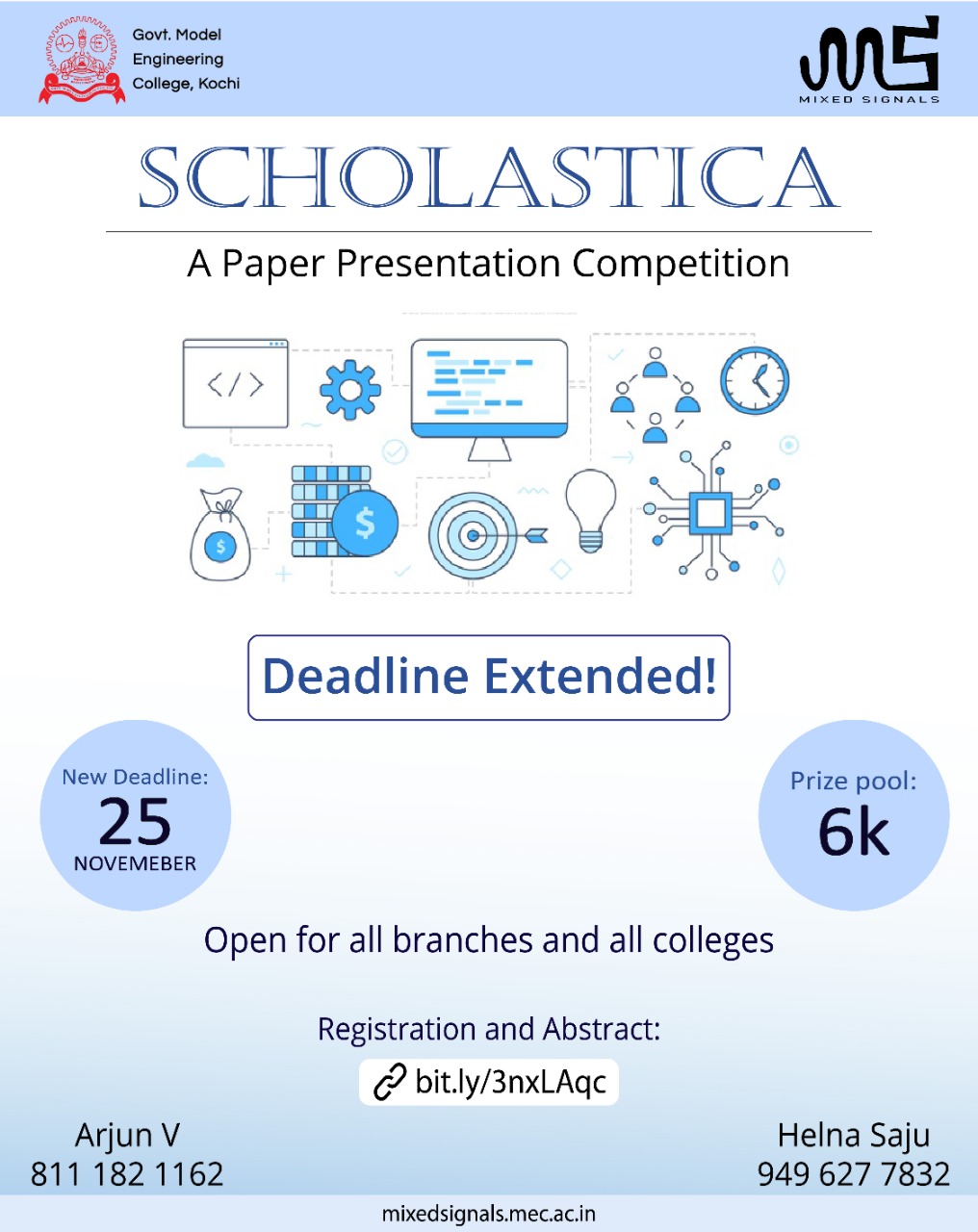 Click image to enlarge
With 2020 nearing the end, let's unveil some magic and mist. Mixed Signals , the Electronics Club of Model Engineering College, Thrikkakara proudly presents Scholastica, an online paper presentation competition which targets students of all years from different engineering colleges irrespective of their branches.
Grab this opportunity by registering here: Register
Last date for registration is Nov 22, 2020.
Unleash the speaker in you and grab exciting prizes worth upto 6k!
Phases
Abstract Submission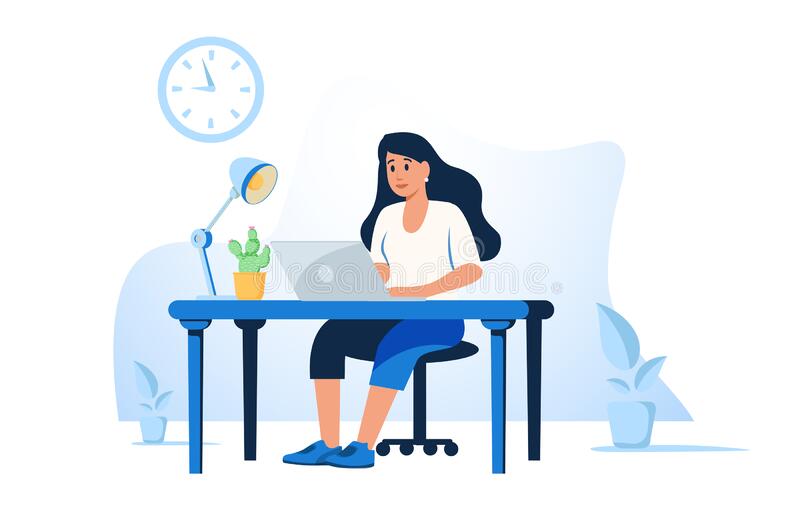 Give it your best with an awesome abstract. The best ones will be shortlisted and sent to the next round.
Presentation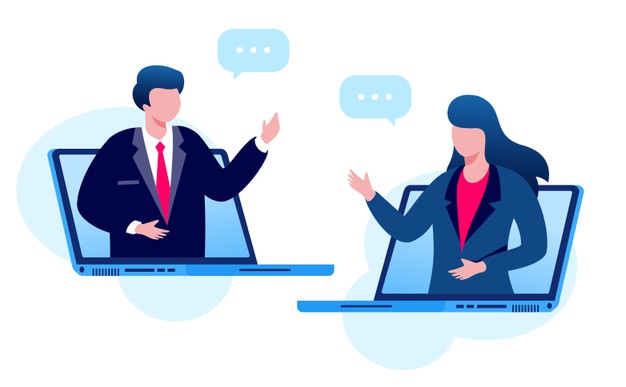 Present your abstract to our panel of judges.
Open for all branches and all colleges.
The base paper for presentation should be an IEEE transaction or a quality journal paper published recently (2017-2020).You can find the abstract format here.
Kindly keep in mind the mentioned areas while choosing your paper. The abstracts will be shortlisted in each area on a "first come first served" basis.
Presentation time is 15 minutes followed by a Q&A session of 5 minutes.
Participating teams shall have not more than 2 members( individual participation is also welcomed).
Students from different colleges are allowed to participate as a team.
The winners are selected based on the following criteria

The presentation style
Relevance of the topic
Q&A session performance

Registered candidates shall be notified within one week about the shortlist based on their abstracts submitted.
The shortlisted candidates will be given 1 week for their preparation.
The paper presentation shall be held taking into consideration the convenience of the candidates( in case of exams or any other inconveniences).
Robotics
VLSI Design
Image Processing/Medical Image Processing
Neural Networks/Artificial Intelligence
Biomedical Instrumentation
Networking
Internet of Things
Cloud Computing
Big Data Analytics
Digital Signal Processing
Embedded Systems
Environmental Impact
Power and Energy
Polymer Engineering
Follow Us
Follow Mixed Signals MEC on social media